Playing around with Sculpt Mode in Blender
While preparing for a presentation I'm giving on Python scripting in Blender, I figured I'd  also try out some new features . One such feature is in Sculpt Mode, where dynamic topology is now allowing fine-grained control over the level of detail while sculpting. This turned out to be a lot of fun, so I decided to sculpt a human face while at it: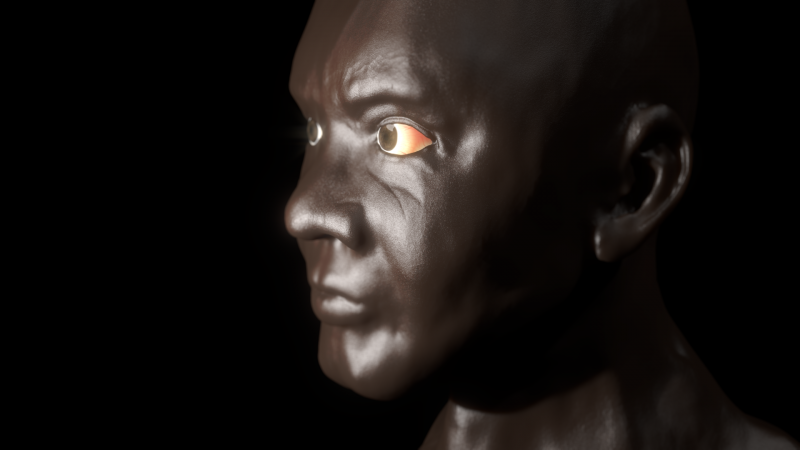 Dynamic topology is such an amazing addition to Blender and exactly what lacked in previous versions. The feature has been around for a while and has truly matured the whole Sculpt Mode since last time I tried it in Blender.
There's a long list of things I would like to fix in this rendering, but with so much going on in other projects, I will be putting this away for now. Should I pick it up again later, I might even start from scratch and make better use of Blender's multiresolution features too.
If you want to start learning how to sculpt human faces in Blender (in much greater detail than what I have achieved here), you should take a look at this great video course.