Making new image in Gimp same size as clipboard
Have you ever tried to copy an image in Gimp and open a new image to paste it into? Then you've probably noticed that the size of that new image isn't automatically adjusted to the size of the image in your clipboard - like it is in Photoshop or in earlier versions of Gimp.
However, a new and simpler feature has replaced the automatic image size in Gimp. That is "Paste into image". This is easily done by going to Edit -> Paste as -> New Image, as you see in the screenshot below, or simply by pressing Ctrl + Shift + V.
[caption id="attachment_437" align="aligncenter" width="552" caption="How to paste into a new image with the same size as your clipboard."]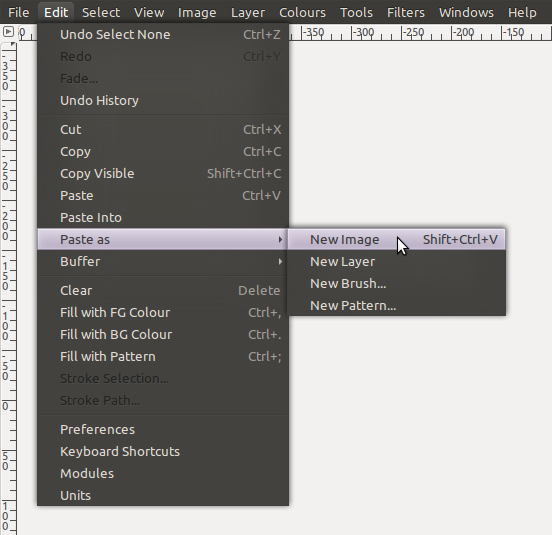 [/caption]
Happy editing!