On this page, you will find some of the projects I have been working on over the years. Some are finished, some are in the works, and some will never be completed.
Software
Atomify
Work in progress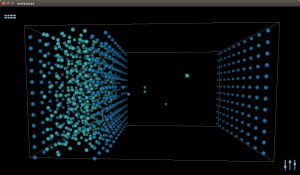 with Anders Hafreager on a molecular dynamics simulator and visualizer for desktop and mobile devices.
Developed with Qt and OpenGL.
Download it from Google Play or iTunes App Store.
Master's thesis projects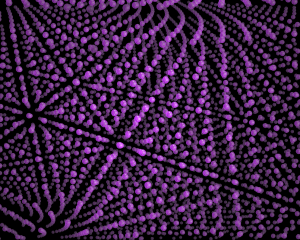 I worked three software projects for my Master's thesis, one Hartree-Fock code named Kindfield, a molecular dynamics simulator named Emdee and a set of Python tools to bridge the two with artificial neural networks, named FANN-MD.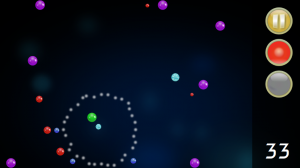 A game for Android, Ubuntu and Nokia N9 and N900 that I made with Qt some years ago.
Click the links above to download it from the different app stores.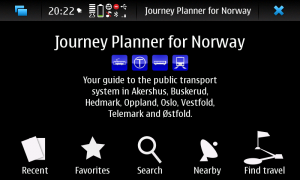 As a hobby project I made Journey Planner for Norway for the Nokia N900 some years back, based on the open data provided by Ruter.
Maemo users may download the application here.
Visualizations
Below is a gallery of some 3D graphics I have made for various reasons, mostly in relation to other projects I have been working on.
Feel free to use any of the images for whatever you like as long as you follow the terms in the Creative Commons Attribution-ShareAlike License.
Neuroscience
In my current work I'm doing computational neuroscience. So I figured I should try to make some suiting 3D images. Below are illustrations of a synapse and a neuron. These are sculpted and rendered with Blender.
Molecular
In my Master's thesis, I wrote about calculations of electrostatic potentials with quantum mechanics. Below are some results for H2O, NH3 and CH4. They are calculated with Kindfield, turned into isosurfaces with Mayavi and exported for final rendering in Blender.
Other
Below I have included some other graphics I have made over the years.