Update: Check out the new spring drawing method here. The old one on this page is still useful, but the new one is a bit faster.
I've been working on some free-body diagrams lately, and in my last paper I needed to draw a spring. Since I didn't find any simple way to do this, I thought I should give a quick tutorial here.
First of all, turn on the grid by clicking SHIFT + 3 on your keyboard (the # key).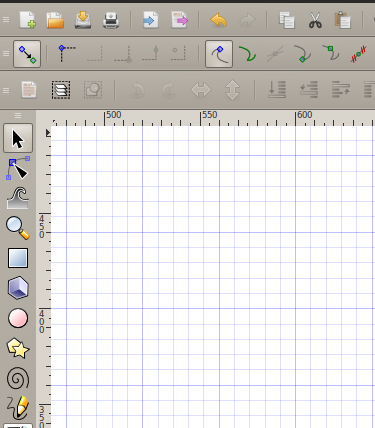 When your grid is turned on, enable the bezier curve editor by clicking this button: